IN BED.
for some reason, i have kept that above fortune in my wallet for the past 6 years. i'm puzzled why i have no desire to throw it out.
anyways, this comic made me think of it: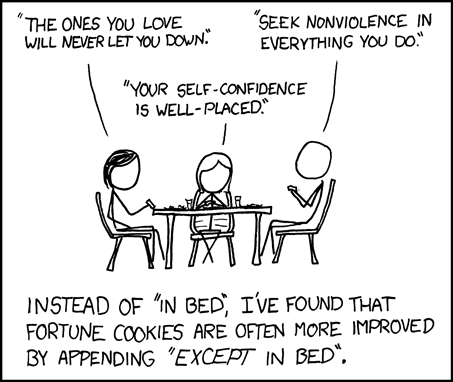 http://xkcd.com/425/
so tomorrow is the last test of sbm, second year. noon, monday may 19th will be SO GLORIOUS. 2nd year has been THE BIGGEST BITCH ever and it's finally come to an end. huzzah!
now on to being locked up for another month to study for boards when chicago is finally getting nice outside (ie. above 40 degrees). POOP.